Events
What Women Want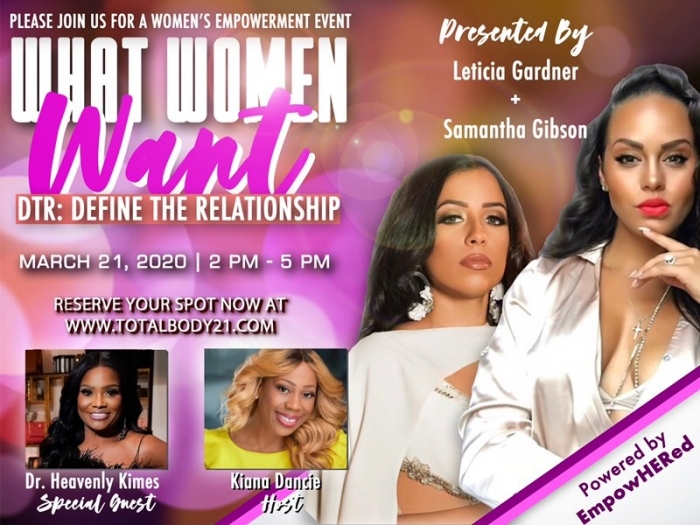 Date(s):
Saturday March 21,2020 2:00 PM

Location: Atlanta Ga
Early Bird Special is OVER! It has Ended!
#forwomenbywomen
"Tea Party Dress Attire"
This is about love, support, healing, networking, walking in our purposes because this is WHAT WOMEN WANT!
Our goal is to create a community of love, acceptance, and support for women by the encouragement of unashamedly sharing truth without fear.
In a society, that creates an atmosphere of competition amongst women and fosters insecurity, we want to be a safe place where women from all walks of life feel welcomed, are supported, and most importantly, #EMPOWHERED.
Leticia Gardner @leticiamariegardner and Samantha Gibson @lovesamanthalee came together with a common goal to empower women everywhere to love & value themselves, despite whatever circumstances they may have faced. Both ladies have unique stories & experiences, and for the first time ever they want to have the opportunity to share their own truth in an effort to promote the culture of honesty & reality that is significantly lacking in today's social media world.